PRECISION, UNIFORMITY, VALUE
L&L Special Furnace Co, Inc. has a longstanding reputation for designing special industrial furnaces, ovens, kilns, quench tanks, and heat-treating systems. Over these decades of design, production, and service, L&L has manufactured some of the best heat-treating furnaces, ovens, and quenching equipment for the industrial and laboratory world.
"Your Thermal Investment Deserves Special Treatment"
RECENT EMPLOYEE MILESTONES
L&L IS CONSIDERED AN ESSENTIAL BUSINESS AND HAS REMAINED OPEN THROUGH THE PANDEMIC
L&L Special Furnace has been closely monitoring the spread of COVID-19 and taking seriously the recommendations of the CDC and Pennsylvania state officials. We have taken measures to bolster the safety of our work environment and prioritize the health of our employees. The management of L&L has determined that we meet the requirements laid out in our State to continue manufacturing, repair, and maintenance operations. Several of our employees had worked remotely but all are back onsite. We are not allowing visitors to our facility until further notice.
ELECTRICAL BENCH-TOP BOX FURNACE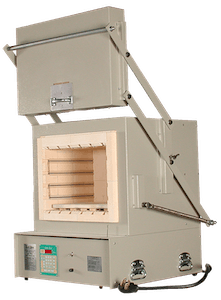 We have shipped five model GS1714 furnaces to a worldwide leading manufacturer of chemicals and chemical coating products located in the Midwestern US. These products are primarily used in the medical field as a coating. They must be cured at 800F and the furnaces can also be used for the sintering of chemical powders up to 2,200F.
FLOOR-STANDING ELECTRIC FORGING & TEMPERING FURNACE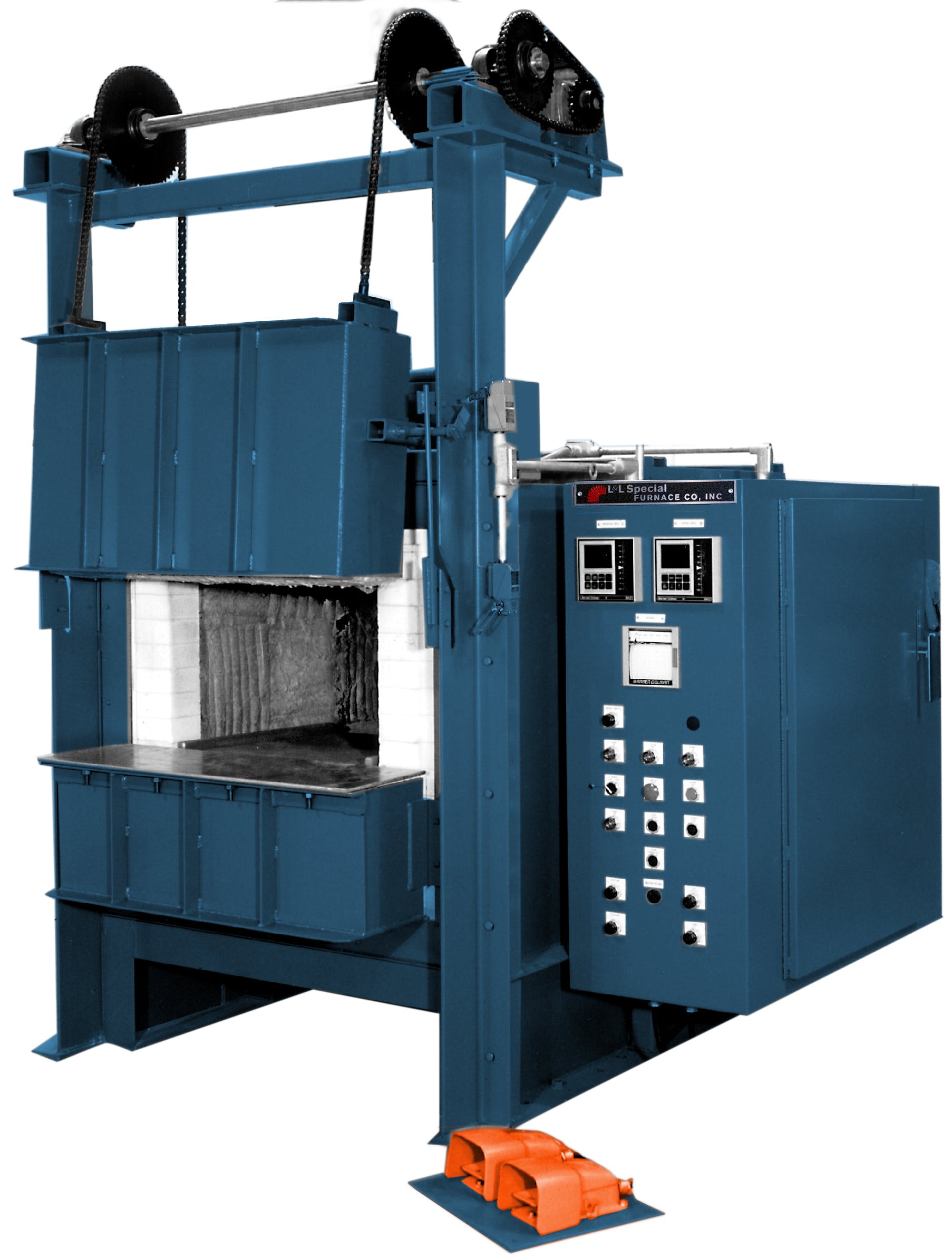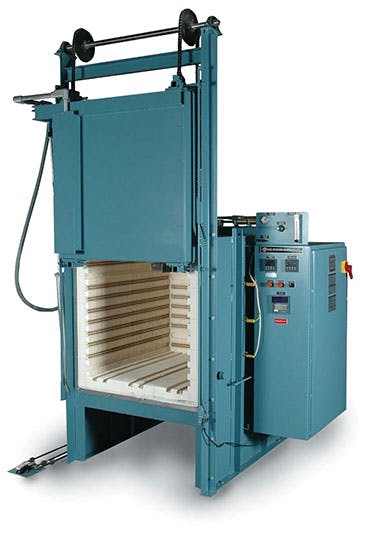 L&L Special Furnace has shipped a floor-standing forging furnace for use in hot forming of medical implant parts along with a floor-standing tempering furnace to a manufacturer of medical implant components located in the Northeastern US. The Model FWE422 features a vertical door with adjustable stops that allow the door to be stopped at a predetermined location during the heating process for minimal heat loss. The tempering furnace is used for hot-formed parts and other thermal-processing duties. Both furnaces are complete with floor-standing NEMA 12 control panels with program controls and overtemperature protection systems.
ELECTRICALLY HEATED PIT FURNACE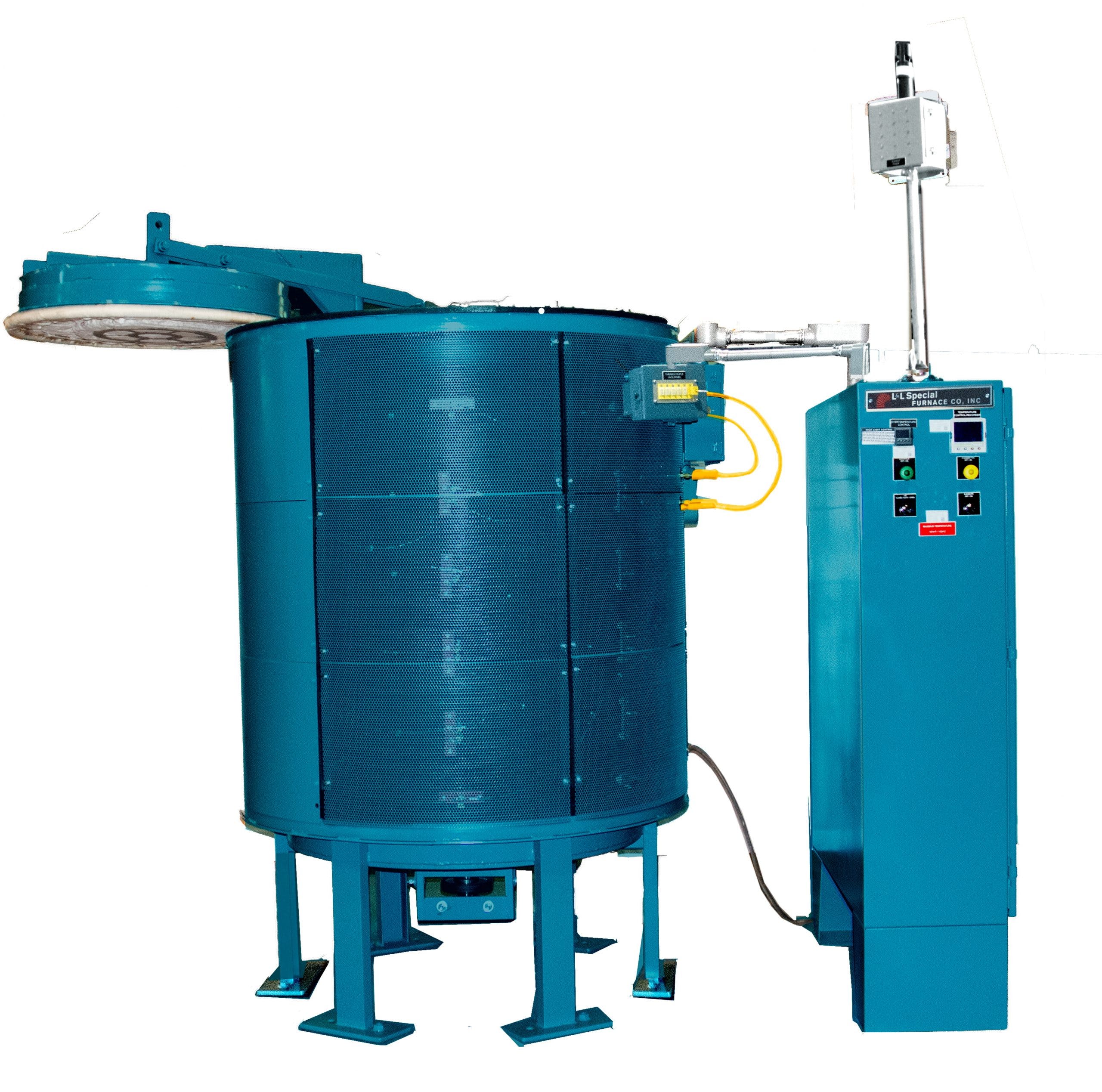 A fourth high-uniformity, pit-style furnace used for annealing has been supplied to an industry leader that manufactures aerospace fasteners and supplies to a worldwide client base. The furnace is ideal for production facilities where the operators have sole control of their heat treating cycle. Options include a variety of control and recorder configurations. All units come with a three-day, all-inclusive startup service available within the continental US and Canada.
MULTIPURPOSE BOX FURNACE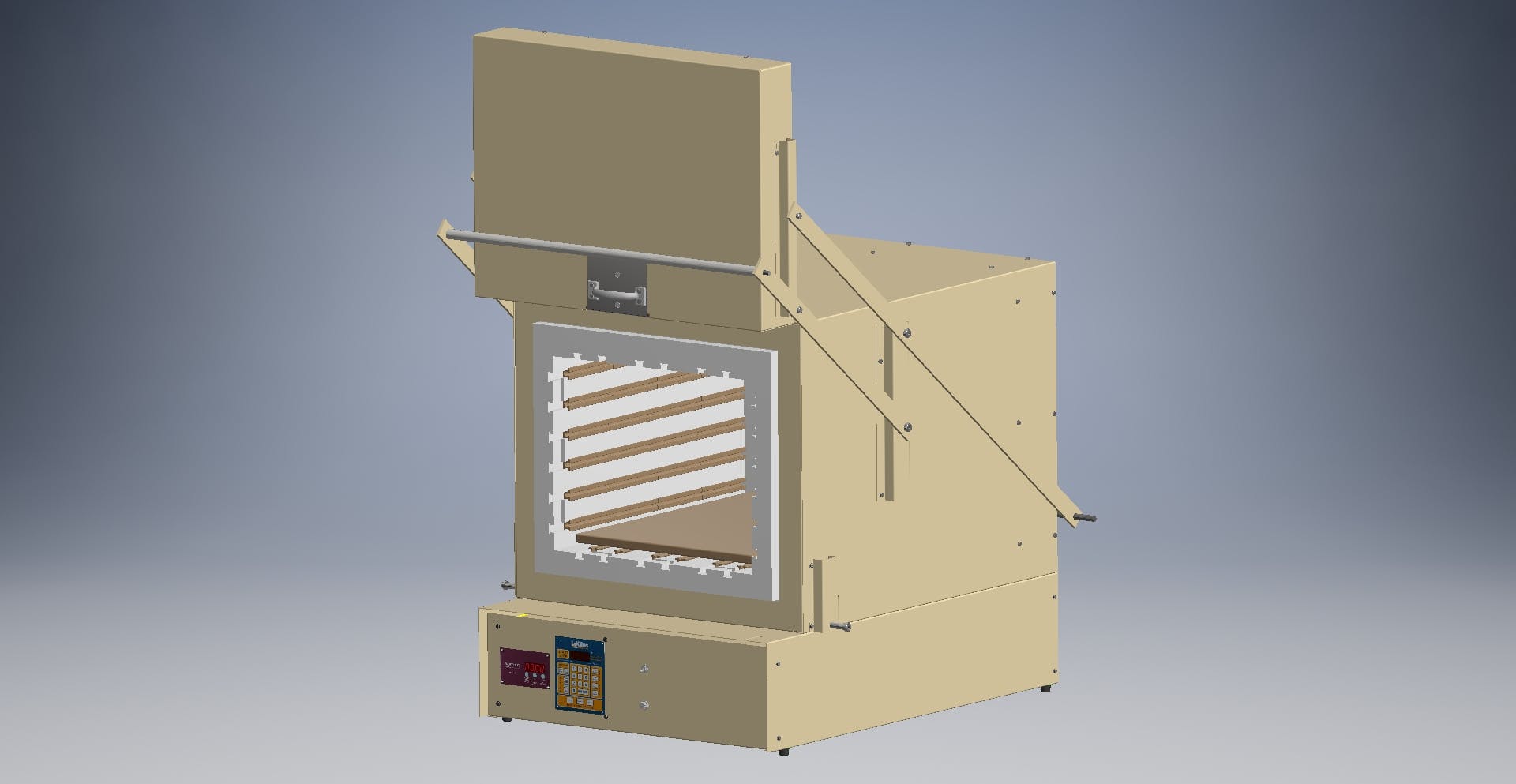 In June we delivered three multipurpose GS2026 bench-mounted box furnaces used to test high-temperature aerospace fasteners. The fastener manufacturer located in Pennsylvania now has a total of five GS series furnaces at its facility. The new Model GS2026 comes standard with sheathed thermocouples, a slot in the door for access into the furnace, a bench-mounted powder-coated CNC machined case, ceramic hearth plate with standoffs, a door limit switch that turns the power to the elements off if the door is opened, an on/off toggle switch with control fusing, and a power plug.
---
Contact Us
20 Kent Road
Aston, PA 19014
610-459-9216
sales@llfurnace.com