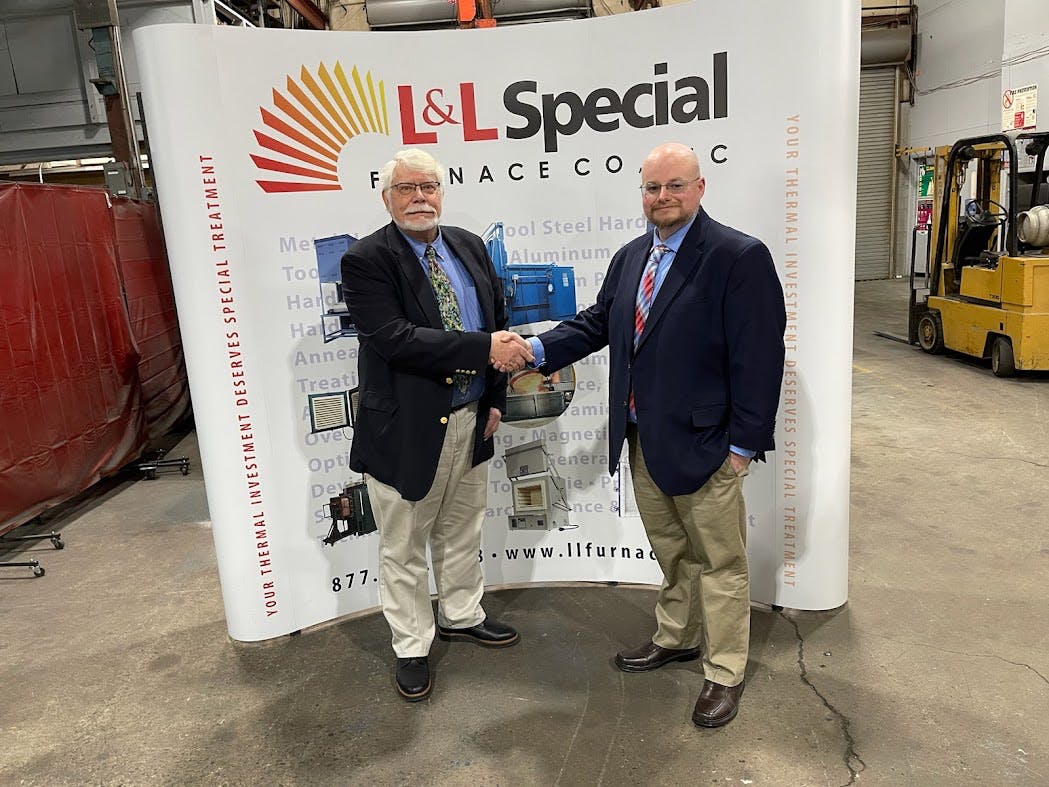 It is with great excitement that we are announcing a change in ownership of L&L Special Furnace Co.,  Inc. Beginning January 1, 2023, the assets of "L&L Special Furnace Co, Inc." will be acquired by  "Specialized Thermal Solutions, Inc." We will, however, maintain operations under the name "L&L  Special Furnace," with David Cunningham serving as both Owner and President. 
Since its beginnings in 1946 as a kiln manufacturer by a pottery entrepreneur and her husband, L&L has undergone many changes, including its relocation in 1979 to a new and larger facility that allowed it to focus on high-end, specialty Industrial Furnaces. Throughout its history, L&L has always remained a  family-oriented business dedicated to the needs of its customers. 
Gregory Lewicki, son of L&L's founders, began at the company after completing his B.A. from Hobart  College in 1973. Together with his brother, Stephen, he purchased L&L Special Furnace Co., Inc. from their father and moved to a new plant in Aston in 1979. The company grew under the leadership of the two brothers, and in the mid-1990s the pair was able to buy their father's pottery kiln company as well.  In 2012, Gregory purchased Stephen's share of L&L Special Furnace Co., Inc., Stephen acquired Gregory's share of L&L Kiln Mfg., Inc., and the two companies became totally separate entities. 
David Cunningham has been with L&L Special Furnace Co., Inc. since December 2005. In his initial role, he focused on Furnace Design and Purchasing while attending Drexel university in the evenings. David graduated from Drexel in 2009 with a B.S. in Applied Mechanical Engineering, to go along with his A.A.S. in Architecture/Civil Engineering from Pennsylvania Institute of Technology (2003) and A.A.S. in  Robotics/Automated Manufacturing from Delaware County Community College (2009). In 2010, he assumed the majority of the Furnace Design Role, handling Mechanical Design, Electrical Schematics,  Controller Programming, and some Field Service. In 2021, David was appointed General Manager of L&L  Special Furnace Co., Inc, the title he currently holds. 
Aside from the name change, everything else about L&L Special Furnace will remain the same. All of our contact info and email addresses will remain the same. Specialized Thermal Solutions, Inc. will be absorbing all of L&L Special Furnace Co., Inc.'s order history and will continue to service any of its products. 
We are all thrilled about this new chapter and look forward to a bright future.