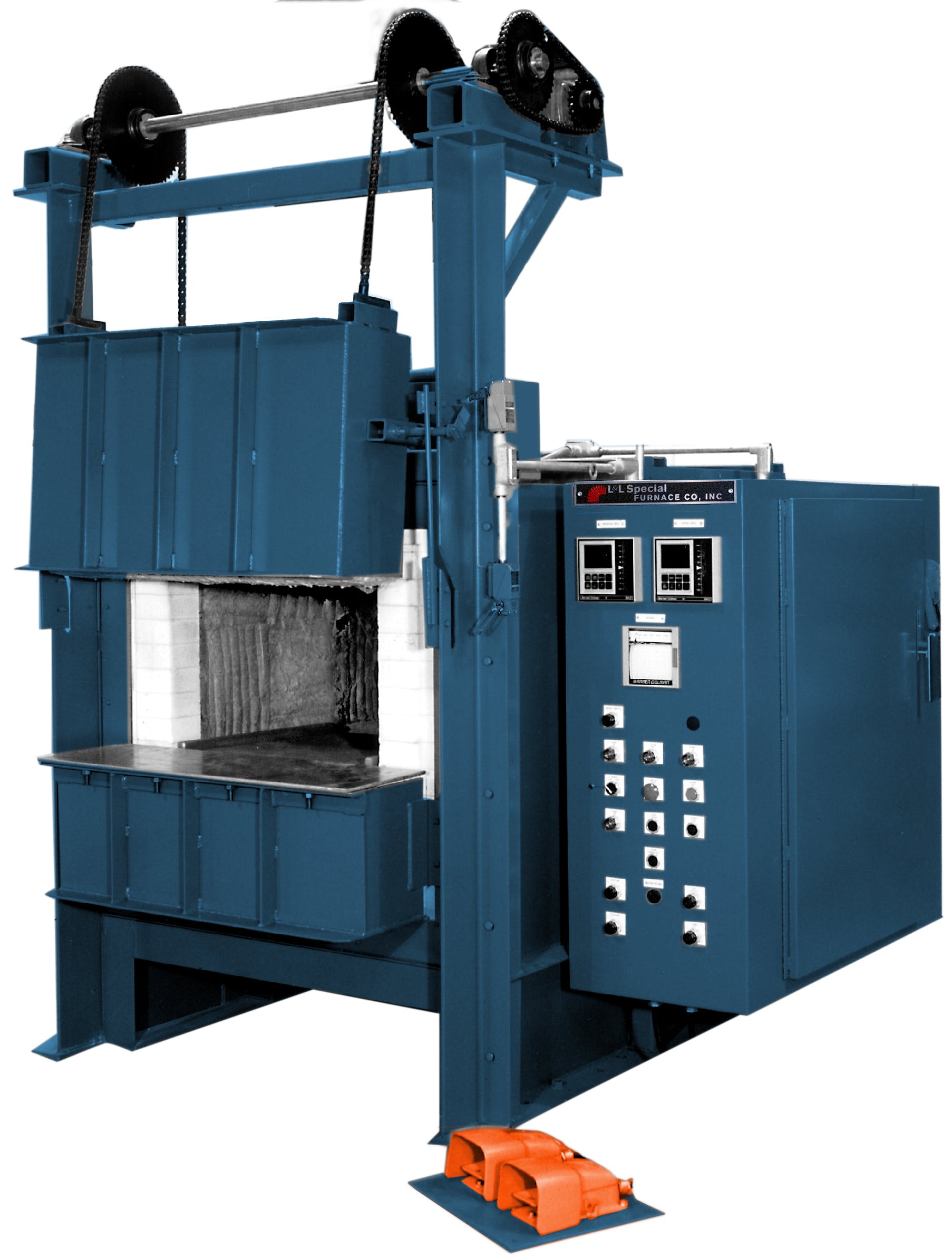 L&L Special Furnace Co, Inc., has shipped a floor standing forging furnace for use in hot forming of medial implant parts along with a floor standing tempering furnace to a manufacturer of medical implant components located in the Northeastern United States.
The forging furnace, an L&L model FWE422 with working dimensions of 48" wide by 24" high by 24" deep, is heated to 1,800°F. The parts that are blanks are heated in the furnace – once at temperature, they are moved to the hot forming press and formed into the required shape. The electrical heating system provides a clean atmosphere with no products of combustion which could affect the work load.
The furnace features a vertical door with adjustable stops. These stops allow the door to be stopped at a predetermined location during the heating process for minimal heat loss.
The tempering furnace is an L&L model XLE3636 with a vertical door and 12" diameter, air-cooled convection fan and roller hearth. It has an effective work zone of 34" wide by 30" high by 32" deep. The furnace is used to temper hot formed parts and other thermal processing duties.
Both furnaces are complete with floor standing NEMA12 control panels with program controls and overtemperature protection systems.
If precise temperature control and uniformity is key to your process, then L&L's XLE series is a great choice. Please be sure to contact us today.