L&L Special Furnace Co., Inc. has commissioned a large resistance box furnace and quench tank in New Zealand for a leading aerospace manufacturer of landing gear and associated components.
The company has supplied a model XLA3472 with an effective work zone of 22" high by 34" wide by 68" deep. The oil quench tank provided with the furnace is capable of quenching parts up to 24" by 36" in oil.
The furnace is equipped with a pyrometry package for AMS2750E class 3 equipment with temperature uniformity of ±15°F throughout the operating range. It includes a survey port, thermocouple reference ports and corner locations to record the high and low temperature points inside the furnace as indicated by the most recent survey.
The model XLA3472 has a single control loop. The heating circuit is divided into six individual element banks with SCR power controllers and potentiometers to balance temperature gradients throughout the furnace. The control is a Eurotherm / Nanodac temperature controller/paperless recorder. Also included is a separate overtemperature protection controller and a separate paperless chart recorder with dedicated TUS software.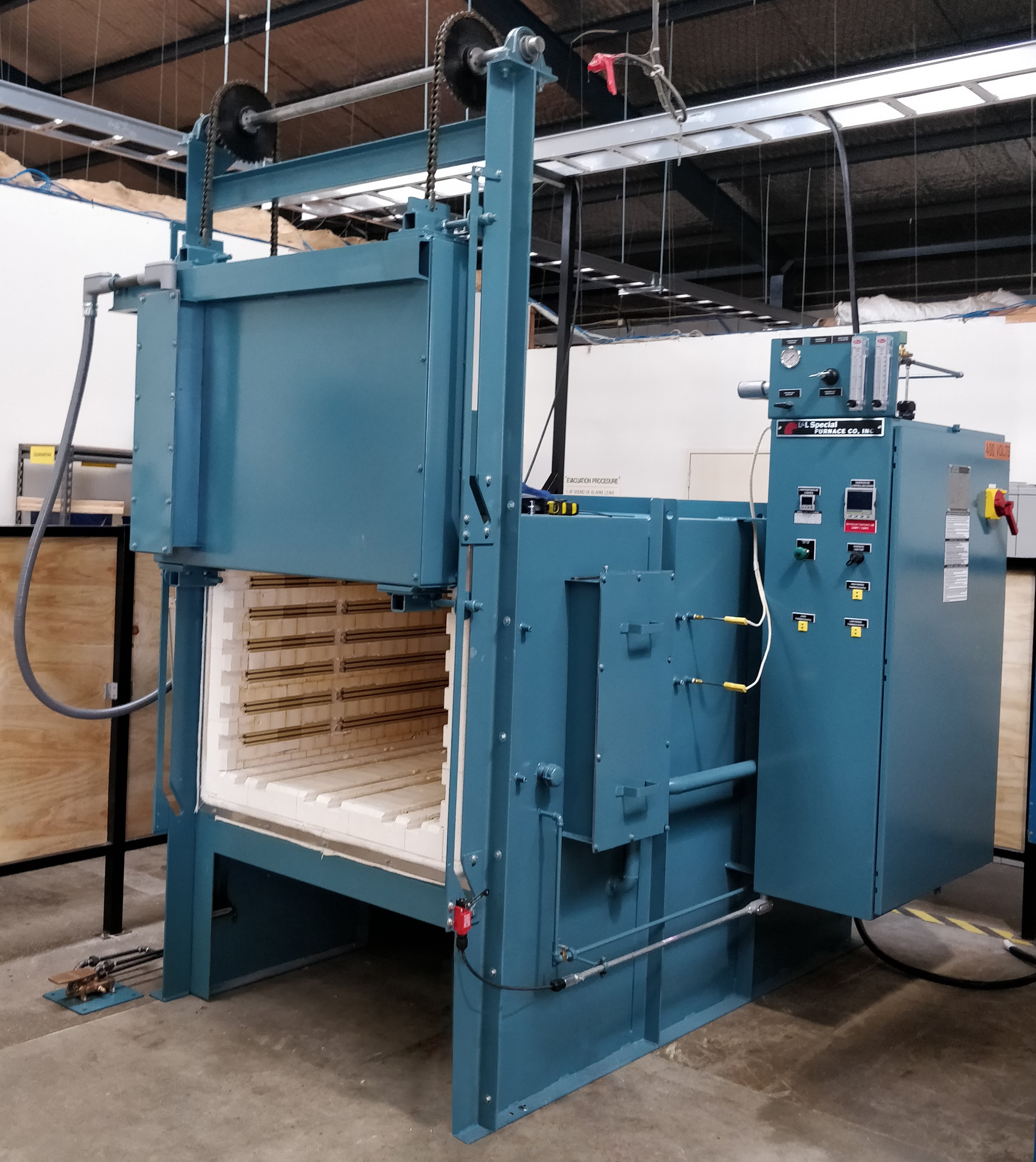 All L&L furnaces can be configured with various options and be specifically tailored to meet your thermal needs. Instrumentation options include a variety of control and recorder configurations. Various loading options are available, as well as optional door types, circulation fans, cooling devices and atmosphere choices.
L&L is adept at offering furnaces equipped with pyrometry packages to meet ASM2750E and soon-to-be-certified MedAccred guidelines. A three-day, all-inclusive startup service is included with each system within the continental US and Canada. International startup and training service is available by factory quote.
If precise temperature control and uniformity is key to your process, then L&L's XLE series is a great choice. Please be sure to visit our new website at www.llfurnace.com.